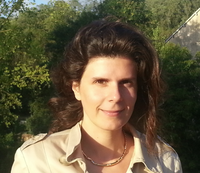 Professor Niki Trigoni
Bio:
Niki Trigoni is a Professor at the Oxford University Department of Computer Science and a fellow of Kellogg College. She obtained her DPhil at the University of Cambridge (2001), became a postdoctoral researcher at Cornell University (2002-2004), and a Lecturer at Birkbeck College (2004-2007). At Oxford, she is currently Director of the EPSRC Centre for Doctoral Training on Autonomous Intelligent Machines and Systems, a program that combines machine learning, robotics, sensor systems and verification/control. She also leads the Cyber Physical Systems Group, which is focusing on intelligent and autonomous sensor systems with applications in positioning, healthcare, environmental monitoring and smart cities. The group's research ranges from novel sensor modalities and low level signal processing to high-level inference and learning.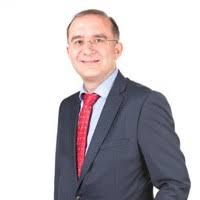 Professor Tasos Dagiuklas
Bio:
Professor Tasos Dagiuklas is a leading researcher and expert in the fields of Smart Internet technologies. He has served as Vice-Chair for the IEEE Multimedia Communications Technical Committee (MMTC) Quality of Experience Working Group, and as Key Member for IEEE MMTC MSIG and 3DRPC WGs. He is the leader of the Smart Internet Technologies (SuITE) research group at the London South Bank University where he also acts as the Head of Division in Computer Science. Tasos Dagiuklas received the Engineering Degree from the University of Patras-Greece in 1989, the M.Sc. from the University of Manchester-UK in 1991 and the Ph.D. from the University of Essex-UK in 1995, all in Electrical Engineering. He has been a principle investigator, co-investigator, project and technical manager, coordinator and focal person of more than 20 internationally R&D and Capacity training projects in the areas of Fixed-Mobile Convergence, 4G/5G networking technologies, VoIP and multimedia networking, with a total research funding of £7+ million.  Prof. Dagiuklas' research interests lie in the field of 5G networking technologies, mobile cloud networking, network function virtualization, software defined networks, media streaming technologies, Car2X communications, and social media networking.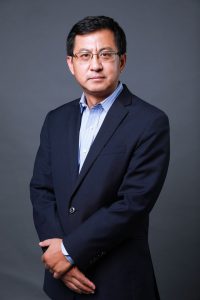 Mr Jun Xu
Bio:
Jun Xu is Vice President of Huawei Cloud Division, before he was Vice President of Huawei Enterprise USA in that role, Jun manages the sales, channel, engineering and marketing team to develop the US market and drive revenue growth. Before joining Huawei, Jun Xu worked for Cisco Systems, Juniper, and British Telecom over a span of more than 20 years. Jun Xu holds MS Electrical Engineering from University of Southern California (USC) and MS in Systems Engineering from National University of Singapore (NUS).